Poppy Appeal 2020
Sadly we can't make house collections for poppies this year, but they will be on sale in the Village Hall grounds at the following times:

Saturday 24th 10am -12pm
Sunday 25th 2pm - 3pm
Sunday 1st November 2pm - 3pm

I shall try to ensure it will be Covid-safe.
I am also happy for people to come to the house if they cannot make it during those hours.
Zoe
Woodstock
Coronavirus October Update
From 14th October there are new Local Alert Levels in England
The government has introduced a new system called 'local COVID alert levels'. This will replace current guidance on 14 October. Local COVID alert levels:


what you need to know


the full list by Area
Prime Minister's Announcment ~introducing a 3 tiered system of local COVID Alert Levels in England.


The West Midlands: local restrictions

[Covid alert level: High] apply in Birmingham, Sandwell, Solihull, Coventry and Wolverhampton (city council and metropolitan borough areas)
Combrook and surrounding areas, other than the above, remain at

medium alert

with existing national measures such as the Rule of Six and the closure of hospitality at 10pm.



The Leys 2020 ....... enjoy some fabuous photos at our Gallery on the new webpage: The Leys 2020
Photo images taken in the Leys by Stephen Bates during Spring and Summer 2020
..... flowers..... butterflies.... and more .....
Try out the 'taster image' below: click on the photo image to enlarge and enjoy!
Then explore more at The Leys 2020

CORONAVIRUS

22 SEPT COVID 19
-What has changed? Find it
HERE

If you have a
high temperature
or a
new, continuous cough

or
anosmia,
which is a loss of normal sense of smeall/taste, follow the advice, HERE, on the NHS website, updated daily.
If you think you might have coronavirus, the NHS website provides guidance to get a test. You must follow the guidance.



Find guidance for households on COVID -19 isolation

HERE



NHS Test & Trace initiative means those who have been in close contact with someone who tests positive must isolate for 14 days, even if they have no symptoms
NHS Test & Trace
will trace and notify close recent contacts. Read how it works
HERE
You can read the guidance for contacts
HERE

There is a legal duty to self isolate fines upto £10K ~details HERE

We are ALL asked to stop close social contact
and practise
Social Distancing (Staying Alert & Safe)
28/05 Read the next phase of the UK Strategy (60 p)
HERE.
23/06 The Prime Minister's Statement to Parliament is
HERE

These latest measures apply to England. Please refer to separate advice for Scotland; Wales

and

Northern Ireland

09/09 legal
powers introduced to enforce the
'rule of six'
~read the HSC Secretary of State's Statement
HERE
Meeting with People from Outside your Household
& Support Bubble1
From 14 Sep you must not meet in groups of more than 6 indoors or outdoors.
When seeing friends and family you do not live with, you should:
> meet in groups of 6 or less ;
> follow social distancing rules;
> limit how many different people you see socially over a
short period of time;
> meet people outdoors where practical: outdoors is safer
than meeting indoors ~fresh air gives better ventilation
Read the full Guidance, and Exemptions,

HERE

.



Venues

following COVID -19 Secure Guidelines will be able to host more people in total - such as Church services

.


But no one should mix in a group of greater than 6.

This includes places like a pub, shop, leisure or community venue, restaurant or place of worship.

When you visit one of these places you should:
> follow the limits on the number of other people you should
meet with as a group - no more than six people unless you
all live together (or are in the same support bubble);
> avoid social interaction with anyone outside the group you
are with, even if you see other people you know;
> provide your contact details to the organiser so that you
can be contacted if needed by the NHS Test and Trace
programme
It is important to maintain social distancing and good hand hygiene in these circumstances. Outside of these formal activities, to help control the virus, you should limit your interactions with those you don't live with.

>

Read the latest updated FAQs
HERE

Social Distancing Rules
> Where it is possible to keep 2 metres apart, people should.
> But, where it is not, people are advised to keep a social
distance of 'one metre plus' . Meaning they should
remain 1 metre apart, while taking mitigations, such as
wearing a face mask, to reduce the risk of transmission
Guidance for

Social Distancing (Staying Alert & Safe)

is




updated

>
Read the latest Guidance
HERE
'There is one certainty: the fewer social contacts you have,

the safer you will be...Our principle is to trust the British
Public to use their common sense in the full knowledge of
the risks' (the Prime Minister on 23/06)
1. SUPPORT BUBBLE: - where a Single adult household – in other words adults who live alone or with dependent children only – can form an exclusive 'support bubble' with one other household.
All those in a support bubble will be able to act as if they live in the same household - meet together as a 'household' group outside and in either of the two homes, including staying overnight



We are all required to cover our face (mouth and nose) in enclosed spaces -such as shops, trains, buses-
~you

must

do so on public transport~

~and in shops and supermarkets and shopping centres and including take away from cafes
Read updated advice about face coverings
HERE
also about the legitimate reasons not to wear or to remove a face covering.
Find the guidance on how to wear and make one

HERE




NB

this is not a replacement for social distancing &
the public is urged not to buy medical grade masks.

Most leisure facilities and tourist attractions are open if they can do so safely ~including restaurants and pubs.
Places of worship will are open for prayer and services-
including weddings with a maximum of

15

people.
More businesses and venues will be open to the public. This includes swimming pools and water parks, indoor fitness and dance studios, gyms and sport courts.
People should check in advance that venues, outdoor places and attractions are prepared for visitors
.
Read the latest update on Access to Green Spaces HERE

We all have responsibility to Stay Safe Outside our Homes

The more people we have interactions with, the more chances we give the virus to spread. When outside:

Keep your distance from people outside your Household Group;

Avoid face-to-face with people outside your household (or bubble) ~you can lower risk if you stay side by side;

Wash your hands regulary and avoid touching your face;

Keep indoor places well ventilated;

Avoid crowded spaces;
Read updated principles in more detail
HERE


If you or someone in your household or, your support bubble (if applicable) is showing coronavirus symptoms, everyone in your support bubble should
stay at home.
Read guidance
HERE
People who are aged 70 or older, or under 70 with an underlying health condition and women who are pregnant are advised to continue to take particular care to minimise contact with others outside their household.
Shielding:
Updated 28/10 advice on Shielding Measures can be accessed
HERE
......
The shielding programme was paused on 31 July. People may return to Covid-safe work but should maintain strict social distancing if outside the home (refer updated advice)
From 14/09
The Police
and other relevant authorities have the
powers to disperse gatherings where people do not comply,
including the powers to enforce face covering measures,
both these powers include the issuing of fines of £100.
Employment
Work from home where possible .

Anyone else who cannot work from home should go to their place of work. Check

Local Restrictions

. Workplaces must be made safe by following COVID-19 Secure guidelines. Your employer should consult with you on how you can work safely.
Access General Guidance for employers, employees and self employed to work safely during the Covid 19 pandemic

HERE

Access more detailed guides covering types of workplace

HERE

You can access all Government advice with the latest information addressing wider issues, such as employment and financial support, and further measures on the Government website HERE



Pet owners and livestock keepers

read advice
HERE




How to Help Safely

If you want and are able to help others then read the Guidance How to Help Safely
HERE
Stratford on Avon District Council
Find Updates on Local Services on the SDC Coronavirus Information webpage HERE with advice, and guidance including links to other sites. For example, helpful advice on managing personal waste disposal when there are potentially contaminated waste items.
Warwickshire County Council
provides Updates on Local Services on their Coronavirus Information webpage HERE with advice, and guidance including links to other sites.
If a family is entitled to

free school lunches

for their children they can call Warwickshire Welfare – 0800 4081448


Household waste pre-booked slots will be available at the ALL sites [ ~Wellesbourne: Sat, Sun & Mons only~ ] ~check HERE . Waste that cannot be accepted at kerbside, such as bulky items, chemicals, oils, or any waste not ordinarily accepted in your wheeled bins, should be stored until such time as the recycling centres can be visited.



28/04

Warwickshire Trading Standards Warning :

ROGUE RUBBISH COLLECTORS

please do not inadvertently contribute to the problem of fly tipping by employing unlicensed operators. If items are flytipped and traced back to a householder, then the householder risks prosecution.





Libraries

are now offereing a selection of services including "Grab and Go" now at selected libraries ~ details

HERE

the

Mobile Library Service

is also suspended (fines will be waived )

Home Library Service

is still available

. But if you have n't used it yet, now might be the time to delve into the online service:

eBooks with eAudio from Borrowbox, eMagazines from RB Digital, eNewspapers, Naxos Classical Music Library........and more....



Support for Businesses /Self Employed
For the latest Government information on how to access the support that has been made available, who is eligible, when the schemes open and how to apply go to the Busines Support Website HERE
Unique scrapbook marks VE Day 2020
So along with the nation, Combrook marked VE day from our homes in May 2020....... But that did n't stop us celebrating 'together' even though we were apart.. ..... the entire village was invited to take a picnic in their gardens for an hour at lunch time - with music broadcast out along the centre of the valley..... and yes, there was an across garden sing along echoing over the village ...... & the sun was shining.
Beforehand that morning, we had
the photoshoot
.....
Villagers were invited to participate in a VE Day doorstep photograph. With each photograph taken to observe the strict social distancing required of us in May 2020 ~but with a zoom lense there are some fabulous pics.... There are a few copies of this book left @ £25 with all profits to the Church Restoration Fund - contact Leigh Evetts

(
21x 21cm 44 pages in full colour)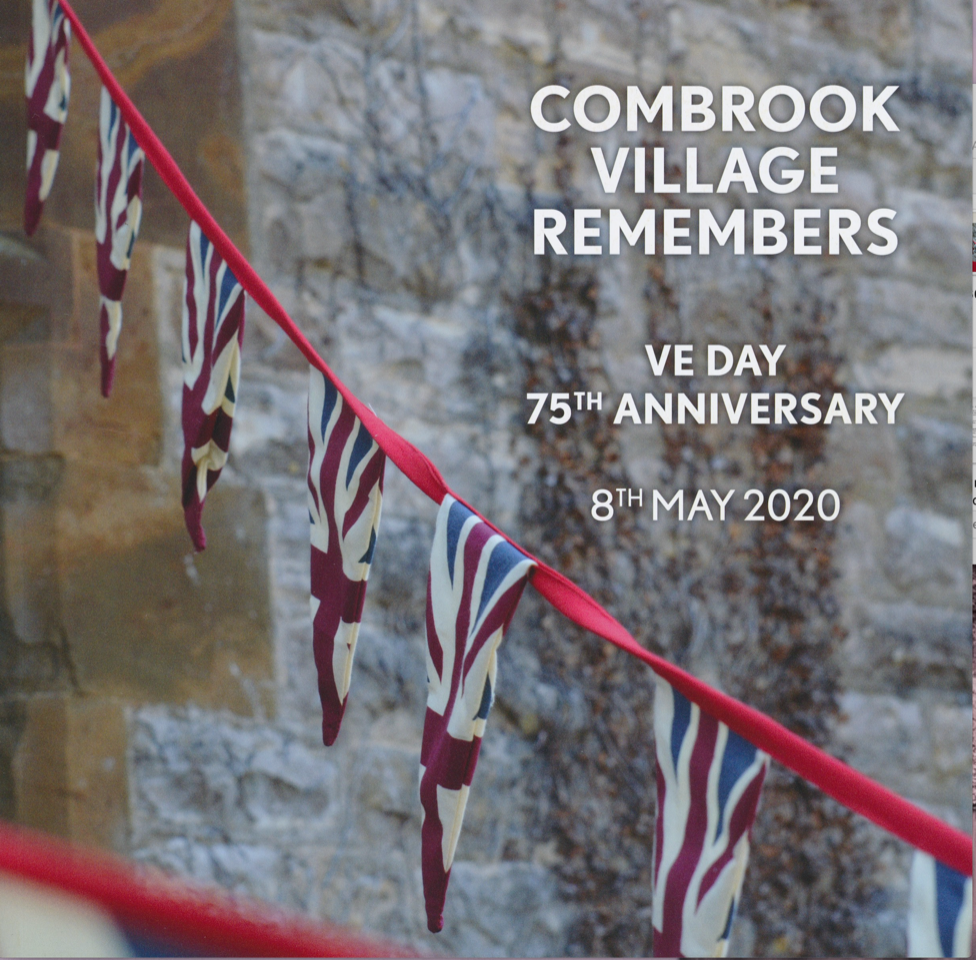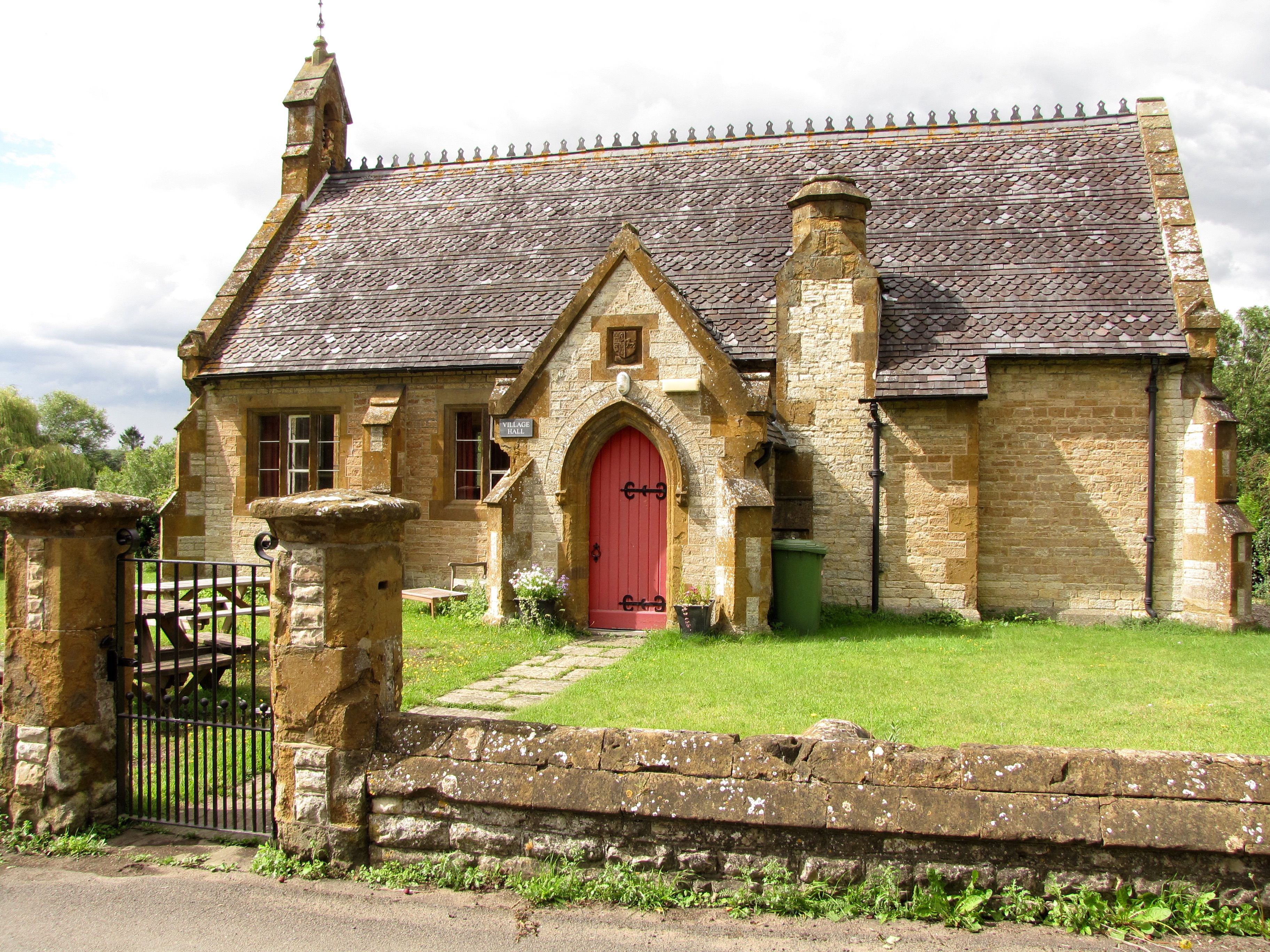 ~~~~

Covid-19 Update:

We are re-opened for our residents in the Village Hall

arranged for Covid-19 secure venue requirements

social distancing will apply

~~~~



Stop press: restricting numbers to six at the moment

but 'take-aways' available


Thursday Mornings @ the Village Hall
11.00 - 12.15
If you are around on any Thursday mornings why not walk along to our Village Hall? .......We'll have some tea/coffee /biscuits /fruit juice …… pop in for a few minutes!….or stay for a chat! ….
if you are caring for children /grandchildren bring them along -we have a toy box, play rug & highchair …. ALL welcome!…

..
.....Every Thursday ......
see you there!....
---
New Phishing Scam Reporting Tool Launched The National Cyber Security Centre has announced the launch of a central email address which can be used to report phishing email scams.
Phishing email scams have been around for a very long time, but the fraudsters who send them often use current events such as COVID-19 to make them appear genuine. Download advice about latest scams and how to report them.
---
The Green Garden Waste Bin Collection

Proposed Change is now DEFERRED to at least 1 March 2021
In the booklet accompanying the 2020 Council Tax Demand
1
letter, that arrived in the March, information about a change to the Green Bin garden waste collection was announced on page 18 followed by the 4 page Pull-Out Guide with collection day calendars and general guide to recycling.
The garden waste collection is a discretionary service and it was a budgetary decision earlier in the year by the District Council to restructure garden waste collection as a chargeable (£40 p/a) service from 1 June, to which residents would need to subscribe.


Following an Extraordinary Meeting of the District Council this is now deferred until at least March 2021
You can find further information on the District Council's website

.
1
The current situation is that,
financial support is available for those struggling to pay their council tax bill; update :24/3/20 Gov : £500m hardship fund to provide Council Tax Relief for vunerable households
the District Council does not have the legal power to suspend Council Tax or Business Rates. It is still legally required to issue annual Council Tax Bills at this point, although it is understood that the timing of receiving a Council Tax bill now, may cause further concern to those in immediate financial difficulties.
all legal and any other enforcement action to recover unpaid council tax or business rates has been suspended.
Business Support - refer above section
---

So, we had a GREAT

Combroke

Climate

Change

Club

Meeting on the 8th March




First, we learnt lots of interesting (and challenging!) stuff and swapped ideas, it was




......have you checked your footprint yet? ...why not try the WWT Questionnaire


Then, we enjoyed a fabulous talk and discussion about electric cars and other possibilities to reduce our vehicular footprint

With MANY THANKS to the Connah Family Inc. .. and... Oh yes... the tea and cake were luscious ...

To find out more about Combroke Climate Change Club go to our CCCC webpage

A good number attended the Defibrillator Session in the Village Hall ......
With MANY THANKS to the Ettington First Responders Team, for delivering the session - but also for encouraging and supporting the Village to set up a Public Access Defibrilator on the outside porch of the Village Hall.

It was good to see how it worked, but if you missed the event, the first thing we learnt is that anyone can use it -without any training:
In the case of responding to an emergency, that all important phone call to the emergency services will not only arrange the despatch of an ambulance and locate any available first responder team, but also provide advice to use the public defibrillalator, if deemed relevant -and the caller will be given the code to unlock the cabinet to take the bag with the defibrillator unit.
When the unit is opened beside the patient, automatic pre-recorded step by step instructions will start, these will guide through what to do next, with the machine checking each step along the way.... the machine's sensors in the pads which are attached to the patient will check if it is OK to apply a defibrillation ......
But .............it WAS very good to see how it all worked and have the reminder of basic first aid response .....
.........AND Many Thanks to the VH Committee for arranging the event and providing refreshments.
What a NIGHT AT THE MUSICALS !
On Sunday 12th January in

the Church

.........

It

was

an unmissable evening of show stopping solos and roof raising ensemble numbers.



[well actually, we were careful with the roof.........it is in need of some tender care and our support..]


With MANY MANY THANKS to Leigh and everyone involved - the FANTASTIC
performers..... and lots of others helping out in all sorts of ways ........and with

ALL proceeds going towards the restoration and preservation of Combroke Church....we

have made a BRILLIANT start, in more ways than one, to the major fundraise ahead of us.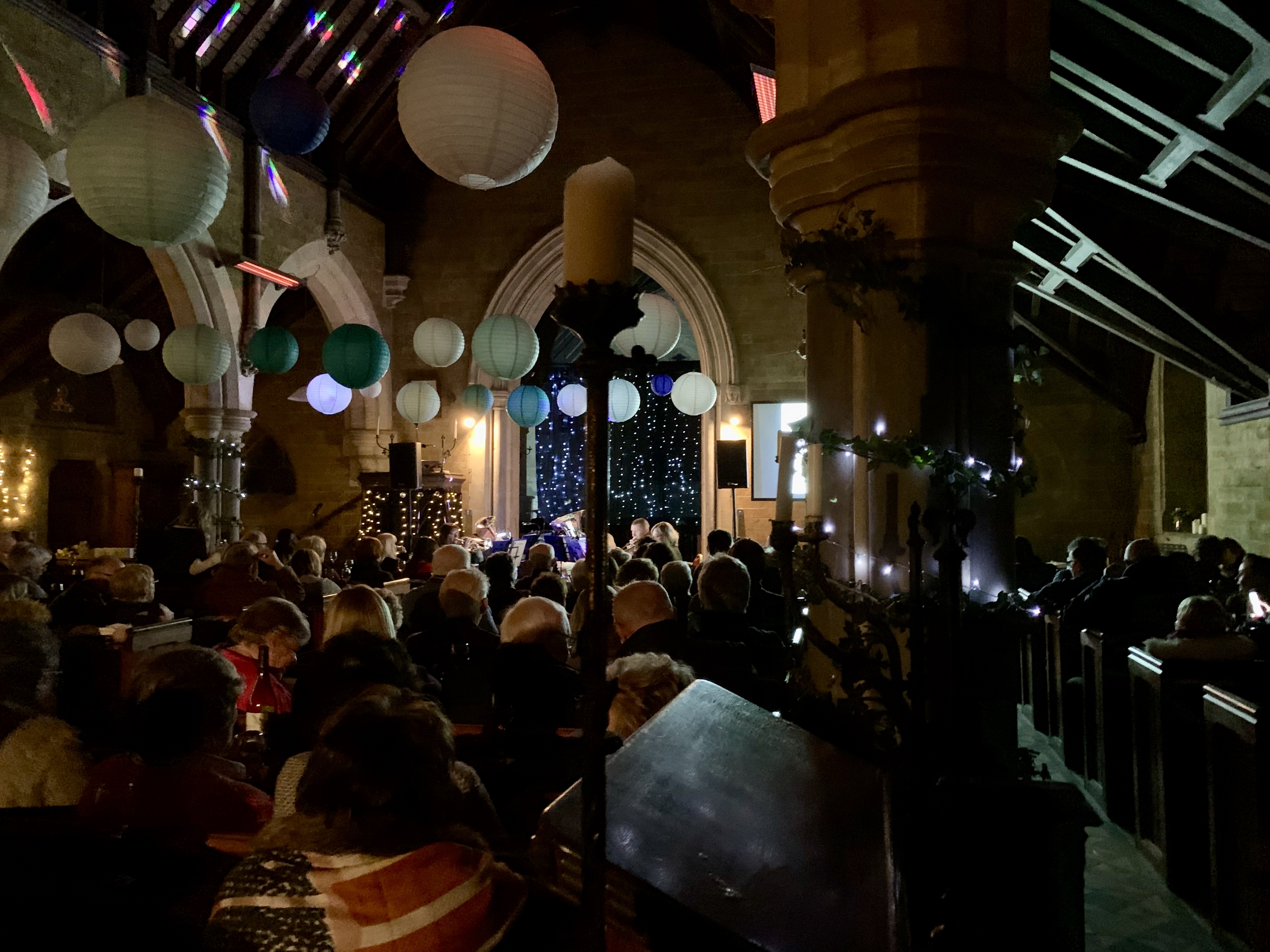 A first or may be thirst?
......with a fully licensed bar at the rear .............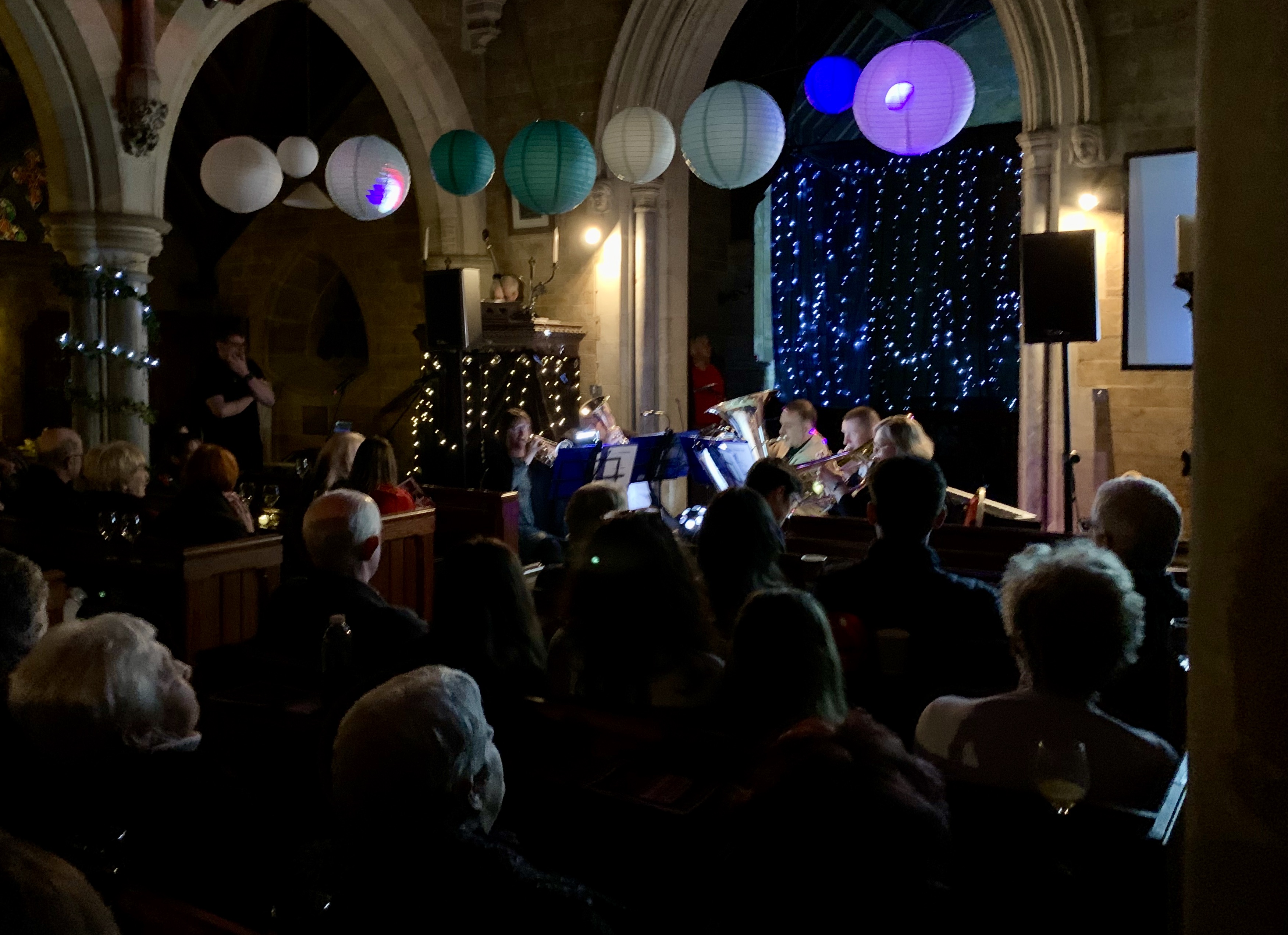 ---
Mobile Library is calling at Combrook !
Some longstanding residents may remember the days when Combrook last had a regular visit from the County Mobile Library Service ....... Well it has returned again to visit Combrook!
Have you dropped in yet?
..... next ~ SORRY CANCELLED - it will be back !
and every third Thursday 14.35 - 15.05 parked up adjacent the Church

the Mobile Library in Combrook




so see you then !


lets use it or we might lose it again !
AND, the BENCH on the Leys
Not many residents will have missed the new bench at our "woodland entrance" to the village.............
.......a very fine solid rustic bench in English Oak .... you will get the picture:

The bench was grant funded by the Village Hall Committee in response to suggestions that it would be nice to have some seating up there .... ...... with thanks to Hazel who did all the arangements, in particular, finding Compton Hardwoods who made and installed ... .......a great place to take a rest... and enjoy the world......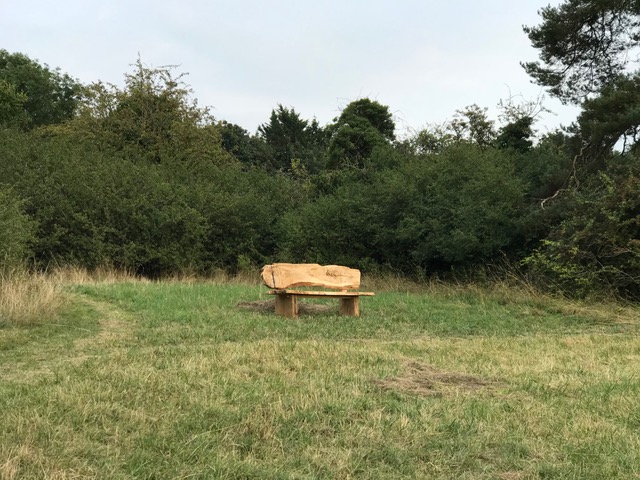 Combrook Apple Pressing !
We are leaving the 2016 video on the front page. THANKS as always to Jim for bringing the kit together NOW watch the video!


Apple Pressing -the video

---
---